What is Social Media Handling?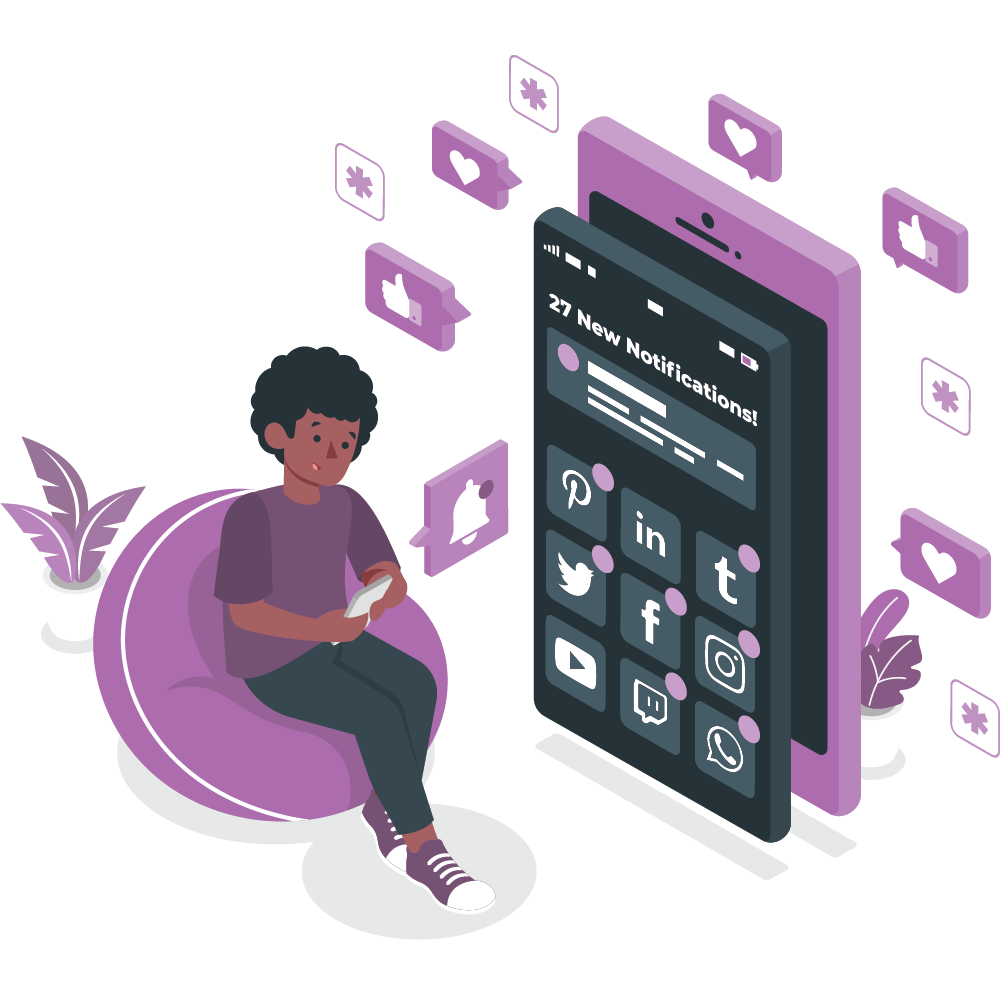 Social media handling is the ongoing process of creating and scheduling content designed to grow and nurture an audience across social media platforms.
This includes, but is not limited to:
Social media content strategy

Online reputation management

Community management and programming

Paid social media strategy and execution

Team member management and development
Especially recently, advertisers from print or visual media observe that access is lower than digital media. However, you can communicate with the target audience by using new media methods and you can get healthier conversions from advertising campaigns designed in this sense.
Social media management
Managing an active social media presence with native publishing tools was challenging five years ago. Today, it's virtually impossible to do alone.Between sharing content, responding to consumers and managing paid initiatives, social media calendars are more jam-packed than ever. Businesses must invest in social media management and scheduling tools to keep up with the demands of a modern social media strategy.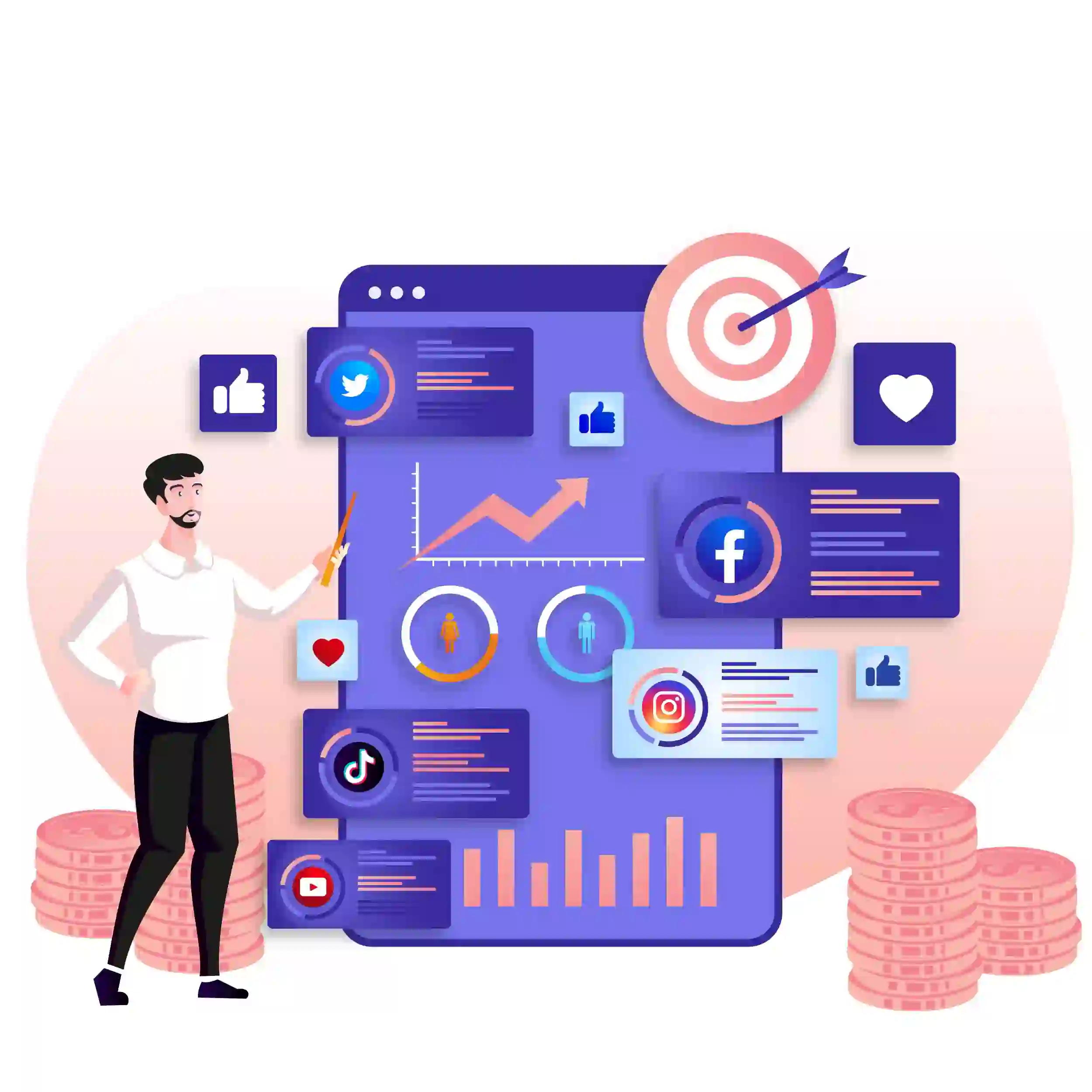 What Are the Types of Social Media Handling?
Reach Any Advertising Goal

Enhance eCommerce Sales

Buy Website Traffic

Maximize Affiliate Links

Increase Brand Awareness

Boost Video Views

Empower Lead Generation

Amplify Social Media Impact

Unleash Your Potential

Experience & Skill

Time-Efficient

Reasonable Rates
FAQ For Social Media Handling
1.What is social media marketing?
Social media marketing refers to the use of social media platforms to promote products, services, or brands. It involves creating and sharing content, engaging with the target audience, running targeted advertisements, and analyzing the results to achieve marketing goals.
2.Which social media platforms are commonly used for marketing?
Some of the popular social media platforms used for marketing include Facebook, Instagram, Twitter, LinkedIn, YouTube, Pinterest, and Snapchat. The choice of platforms depends on the target audience and the nature of the business.
3.How can social media marketing help my business?
Social media marketing can help your business by expanding your reach, allowing you to connect with a wider audience, build brand authority, and engage with customers in real-time. It can drive traffic to your website, generate leads, and even boost sales when implemented effectively.
4.What strategies are commonly used in social media marketing?
Common strategies in social media marketing include creating compelling content, engaging with the audience through comments and messages, using hashtags and trending topics, collaborating with influencers, running paid advertising campaigns, and analyzing data to optimize performance.
5.How do you manage social media marketing for businesses?
We develop comprehensive social media marketing strategies tailored to your business objectives. We create engaging content, manage social media accounts, run targeted advertising campaigns, and analyze performance to optimize results and drive audience engagement.
6.How do I measure the success of my social media marketing efforts?
Success in social media marketing can be measured through various metrics such as engagement (likes, comments, shares), reach (number of people exposed to your content), click-through rates, conversion rates, and overall return on investment (ROI). Analytics tools provided by social media platforms can help track these metrics.
7.Should I outsource my social media marketing or do it in-house?
The decision to outsource social media marketing or handle it in-house depends on factors such as your budget, resources, expertise, and the complexity of your social media marketing needs. Outsourcing to professionals can bring specialized knowledge and save time, while in-house management provides more control and customization.
8.How often should I post on social media?
Posting frequency depends on the platform and the preferences of your target audience. Generally, it's recommended to maintain a consistent posting schedule without overwhelming your followers. Quality and relevance of content are more important than quantity. Regularly monitoring engagement metrics can help determine the optimal posting frequency.
9.Can social media marketing work for all types of businesses?
Yes, social media marketing can be effective for businesses of all types and sizes. However, the strategies and platforms used may vary based on the industry, target audience, and specific marketing goals. It's important to tailor the approach to suit your business's unique needs.
10.Is it necessary to have a presence on all social media platforms?
It's not necessary to have a presence on all social media platforms. It's more important to identify the platforms where your target audience is most active and focus on those. Quality over quantity is key, so choose platforms that align with your business objectives and allow you to effectively engage with your audience.