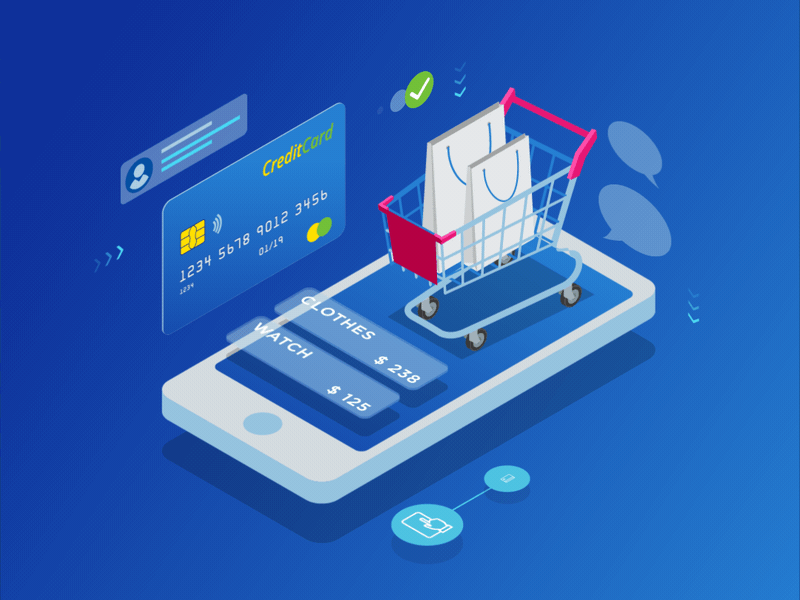 What is E-Commerce Website?
An e-commerce website is a digital platform that enables businesses to sell products or services online to customers. It allows users to browse through a catalog of items, add products to a virtual shopping cart, and make secure online payments. E-commerce websites facilitate the entire buying process electronically, from product selection to order fulfillment, making online shopping convenient and accessible to consumers worldwide.
The need for an e-commerce website arises from several factors, which have made it an essential component for businesses in the modern digital landscape.
Overall, an e-commerce website has become crucial for businesses to stay competitive, expand their reach, and cater to the changing preferences and behaviors of modern consumers who increasingly prefer the convenience of online shopping.
Key features of an E-Commerce website include:
Product Catalog: An e-commerce website provides a well-organized product catalog, allowing customers to browse and search for items they are interested in purchasing.

Product Pages: Each product has its dedicated page with detailed information, images, specifications, and pricing to help customers make informed decisions.

Shopping Cart: The shopping cart allows users to add products they want to purchase, review the selected items, and proceed to checkout when ready.

Checkout and Payment Processing: The checkout process collects shipping and billing information from customers and facilitates secure online payment options, such as credit cards, digital wallets, or PayPal.

User Accounts: E-commerce websites often offer user account registration, providing personalized experiences, order history, and the ability to save payment and shipping details for future purchases.
Search and Filters: Search functionality and product filters help customers quickly find specific products based on various attributes like category, price range, brand, and more

Responsive Design: E-commerce websites are designed to be responsive, ensuring seamless user experiences across different devices, including desktops, tablets, and smartphones.

Inventory Management: The website's backend includes tools for managing product inventory, updating stock levels, and displaying real-time product availability.

Security: Strong security measures are implemented to protect customer data and ensure safe online transactions, such as SSL encryption and compliance with industry standards.

Customer Support: E-commerce websites typically provide customer support options, such as live chat, email, or phone support, to assist customers with inquiries or issues.