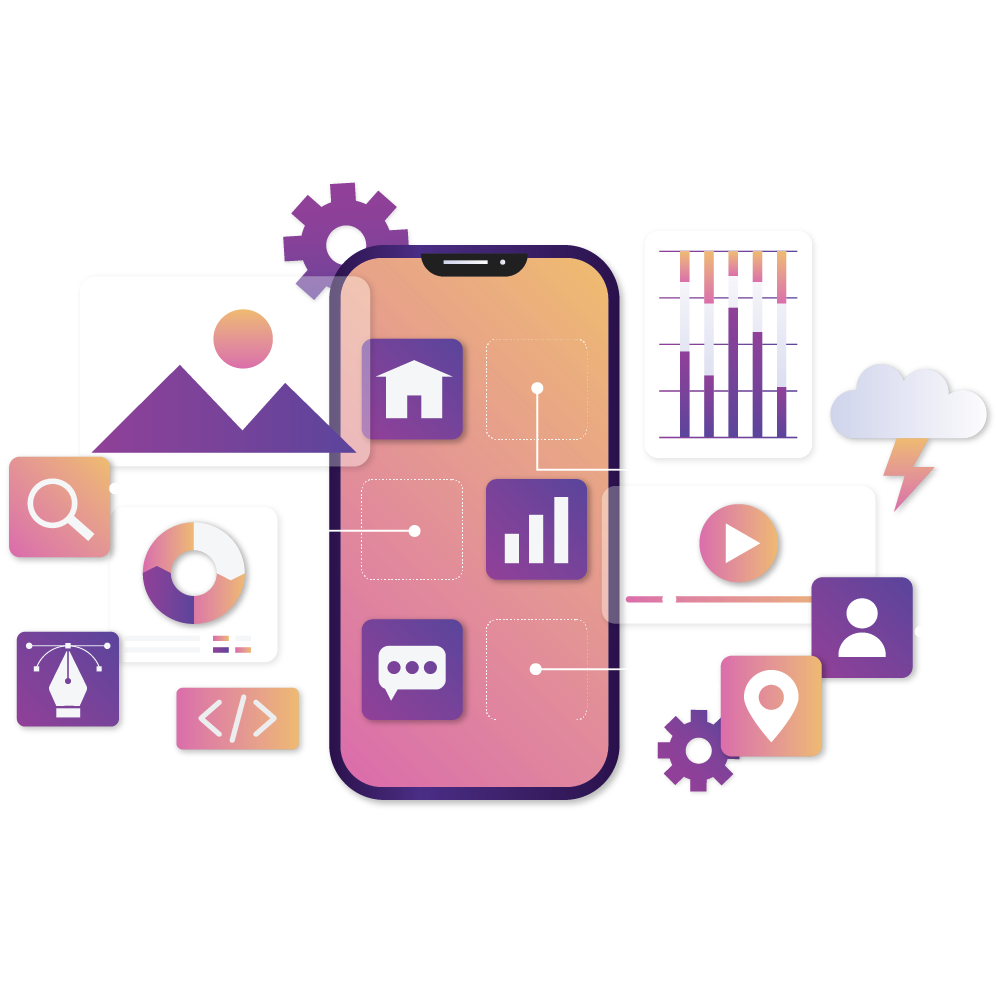 What is IOS Development?
IOS development refers to the process of creating mobile applications that run on Apple's iOS operating system. iOS is the operating system that powers iPhones, iPads, and iPod Touch devices. To develop iOS applications, you primarily use the Swift programming language, though Objective-C is also used in some legacy projects.
At CS Official, we take pride in our expertise in iOS app development, creating exceptional applications that cater to the unique needs and preferences of Apple's iOS users. Our experienced team of iOS developers is dedicated to delivering top-notch solutions that elevate your brand and engage your target audience.
Whether you need a business app, gaming application, e-commerce solution, or any other iOS application, CS Official has the expertise and creativity to bring your ideas to life. Join hands with us and take advantage of the vast iOS user base to propel your business to new heights. Contact us today to discuss your iOS app development project and let us be your trusted partner in the journey of app development success.
iOS development offers several benefits for businesses and developers. With a strong focus on user experience and security, iOS apps provide a seamless and trustworthy platform for engaging customers. The iOS ecosystem boasts a loyal and affluent user base, increasing the potential for app monetization and revenue generation. App development on iOS benefits from consistent hardware and software, simplifying testing and optimization. The App Store's stringent review process ensures high-quality apps reach users. Moreover, the regular updates and long-term device support by Apple enhance app longevity. Overall, iOS development offers a lucrative opportunity to reach a premium audience and build successful, sustainable applications.
IOS application development services we offer
Strategic Design Aspects
Strategize our Development Methodologies to Derive the Intended Result
Secure Transactions
Will Upload The App in Appstore Responsibly
Apple AppStore
Will Upload The App in Appstore Responsibly
Timely Development
Deliver Comprehensively Designed Apps Within the Promised Time

Experience & Skill

Time-Efficient

Reasonable Rates
Ready to Discuss you project
1.Which programming languages are used for iOS development?
The primary programming languages for iOS development are Swift and Objective-C. Swift is Apple's modern and preferred language, designed to be safe, fast, and expressive. Objective-C, though older, is still used in some legacy projects and for compatibility with older APIs.
2.Which language is best for hybrid app development?
The best language for hybrid app development depends on the framework you choose. Here are some popular options:1.JavaScript 2.TypeScript 3.Dart
3.Do I need a Mac to develop iOS apps?
Yes, iOS development requires a Mac computer because Apple's official development tools, Xcode, and the iOS simulator are only available on macOS. You'll need a Mac running macOS to write, compile, and test your iOS applications.
4.What is Xcode?
Xcode is Apple's Integrated Development Environment (IDE) designed for iOS, macOS, watchOS, and tvOS app development. It includes tools for writing code, debugging, testing, and packaging applications for distribution through the App Store.
5.Can I develop iOS apps on Windows or Linux?
Officially, iOS development is limited to macOS, so you cannot use Xcode on Windows or Linux. However, there are some workarounds, such as using virtual machines or cloud-based services, but they might not provide the same performance and capabilities as native macOS development.
6.What are iOS frameworks?
iOS frameworks are collections of pre-built code and tools provided by Apple to simplify common tasks in app development. Some popular iOS frameworks include UIKit (for building user interfaces), CoreData (for data management), MapKit (for maps and location services), and many others.
7.How do I monetize my iOS app?
You can monetize your iOS app through various methods, including selling it as a paid app, offering in-app purchases, displaying ads, or providing subscriptions.
8.Is it possible to update an app after it's been published on the App Store?
Yes, you can update your app after it's been published on the App Store. In fact, updating your app regularly to add new features, fix bugs, and improve performance is essential for maintaining a positive user experience.